On Tuesday afternoons during the winter we have bowls drives open to everyone, all ages and all abilities are most welcome to join us.     The sessions start at 2.30pm and end at 4.30pm.... we would suggest that you arrive to book in just after 2.00pm. 
On Saturday evenings we have bowls drives which are again open to everybody; the sessions start at 6.00pm and end at 8.00pm.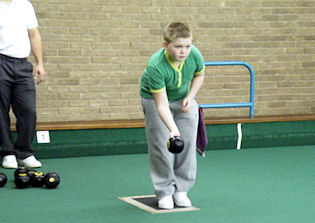 Bowls is a sport not commonly associated with younger people, but at Scunthorpe Indoor Bowls Club we are trying to change that.     Our Qualified Coaches, run in the winter season a Saturday morning coaching sessions and we have youngsters ranging from 6 up to 16 years attending.   
For more information please contact us at the Bowls Office during opening hours  - 01724 280777
or
E-mail: secretary@sibclub.co.uk